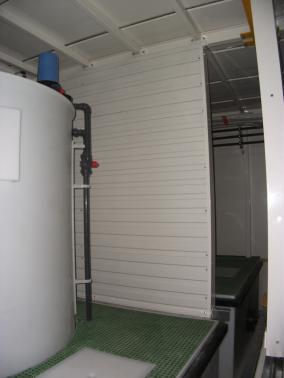 Fixed and mobile leaded protection for decay tanks and containers in Nuclear Medecine departments.
Our teams design, produce and implement all types of fixed or mobile protection to isolate decay tanks or containers.
These elements are specifically designed according to the configuration of the site and the radiation protection requirements of the radioactive products concerned.