Shielded doors for bunkers - Sliding
For over 30 years of activity in France and overseas, DIB Radiation Protection has the expertise to meet your performance, health and safety objectives.
Our teams are specialized in the design, the production, the installation and the retrofit of radiation protection cabinets for non-destructive inspection or medical applications. We also offer heavy and light radiotherapy X-ray doors, frames, cabinets, transfer locks, collimators, manual or motorized manipulators, leaded windows, walls or radiation protection partitions dedicated to radiotherapy, proton therapy, brachytherapy and other radiopharmaceuticals bunkers as well as for industrial purposes.
At DIB Radiation Protection, we focus our know-how on the following fields: medical, nuclear, energy, aeronautical, defence, military, research and naval construction.
Whatever the size, the weight or the geographical area, our main ambition is to maintain and develop a long-term relationship with you, so that we can satisfy your operational and continuous improvement needs.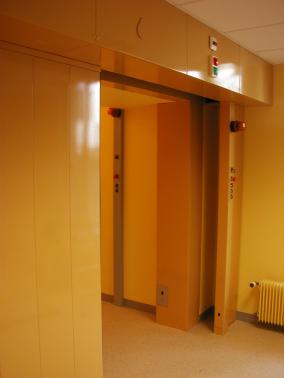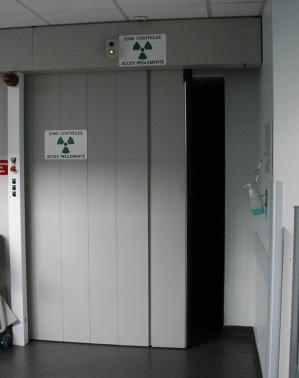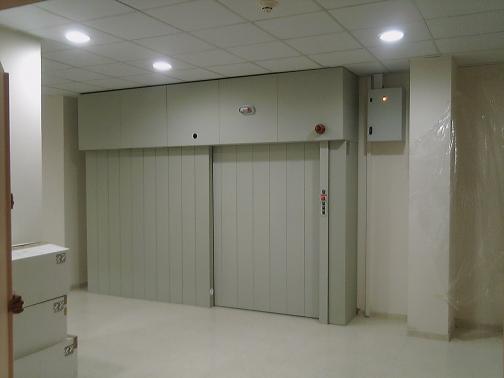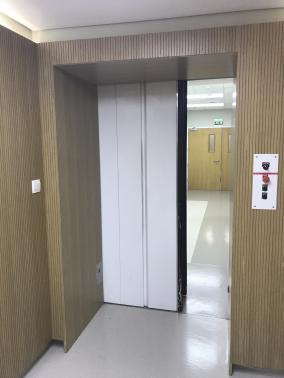 Silent, robust and safe sliding radiotherapy door with opening times from 10s.