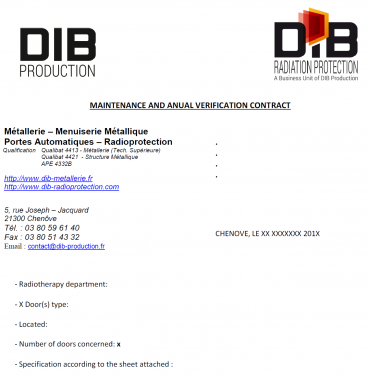 We can propose a maintenance contract on site which is insured by specialists.
This preventive maintenance done twice a year gives you the opportunity to insure an optimum operation of your door, a guard against breakdown and a conformity with certain country laws regarding radioprotection equipements.
At the moment, we have 80 doors under maintenance contracts by DIB Radiation Protection.