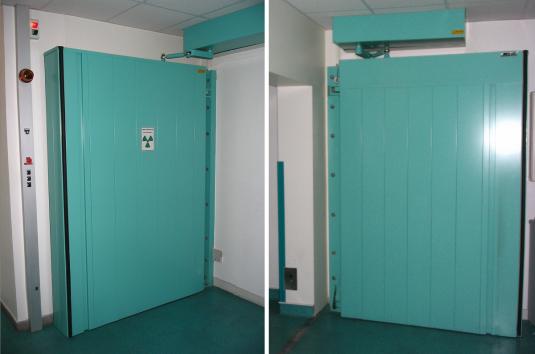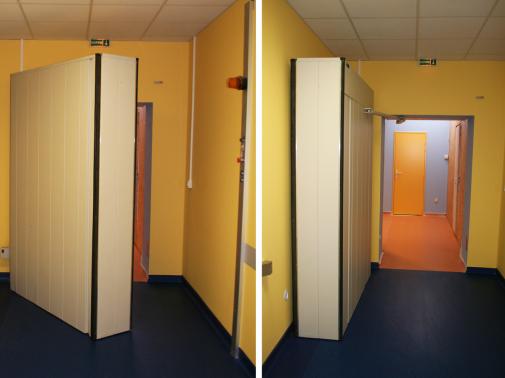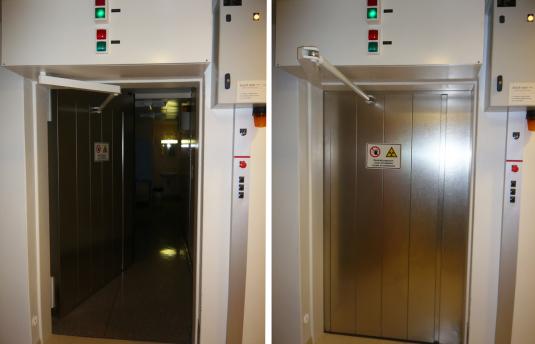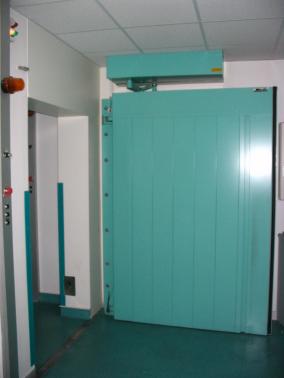 Shielded Doors for Radiotherapy, Proton thérapie and Brachitherapy
Over 600 doors installed in the last 30 years for Bunkers with or without maze and equiped with accelerators from ACCURAY, ELEKTA, IBA or VARIAN.
Our teams design, manufacture and install doors on the basis of the specifications elaborated by our customer, the physician of the installation site as well as experts of the accelerator manufacturer. For the design, we use 3D sofwares.
Our automatic or manual opening and closing device designed specifically according to the weight of the doors have for the last 30 years demonstrated their reliability over the years in the contect of intensive usage of over 100 openings and closings per day.